The Difference Between Atomstack A5 series and A5 M series
Apr 19,2022 | AtomstackOfficial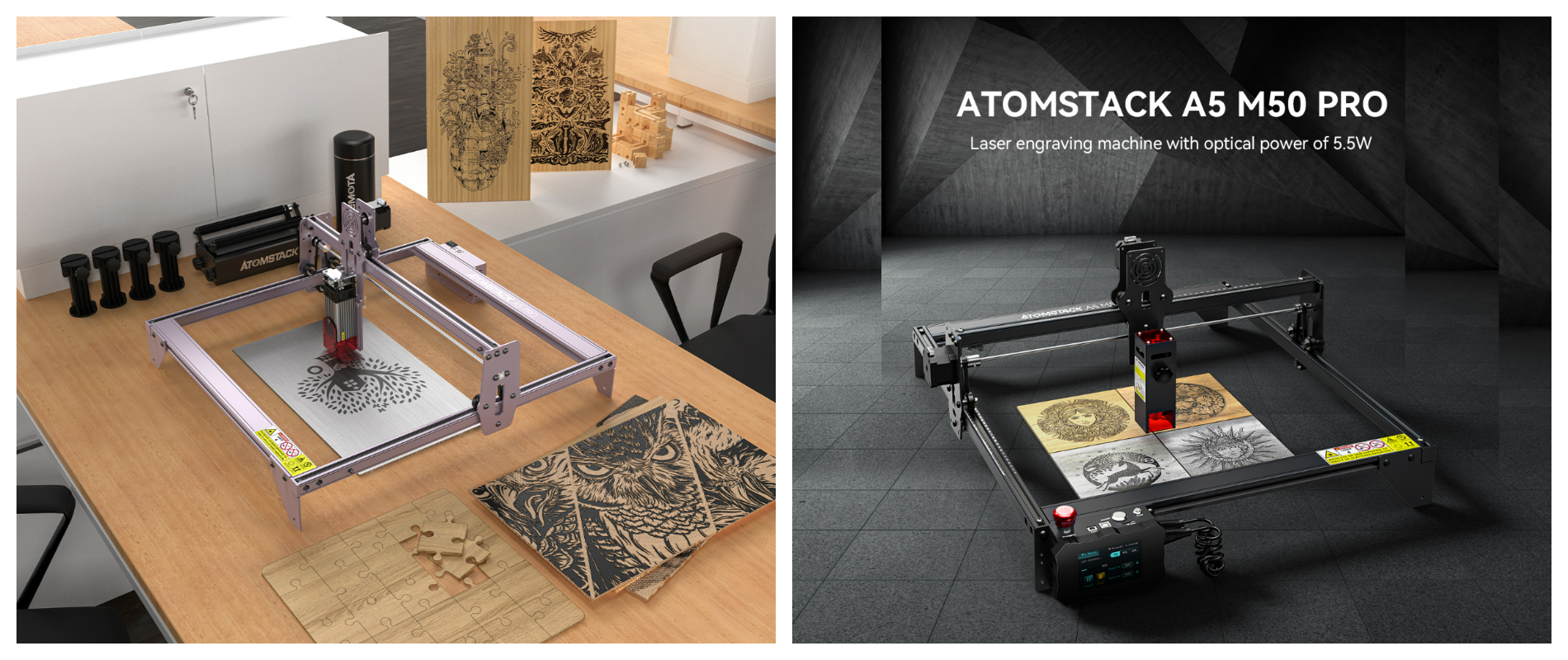 Added Features to A5 Series
Generally, A5 M series are added some user-friendly features based on A5 series laser engravers.
AtomStack A5 M30 and M40 models have an adjustable knob on the laser module, instead of using a hex wrench to loose the laser module then adjust the heights for AtomStack A5 and A5 Pro, this adjustable knob can make loose the laser modules of AtomStack A5 M30 and M40 with one bare hand.
Another added feature on A5 M series is we add a power switch cable. When using AtomStack A5 and A5 Pro, customers need to unplug the power plug to cut the power off, while with AtomStack A5 M series, customers can use the power switch to turn the machine on and off.
Lastly, we included a free metal plate for A5 M series to better protect the surface where customers put laser engravers on. In some cases, when customers are new to laser engraving, they might set the laser position by mistake and engrave the surface of their table or so when they are practicing, a metal plate can be super helpful for them to put on the surface of the table for protection.
The Laser Power Differences
The four models have different laser module that generates laser at different power level laser.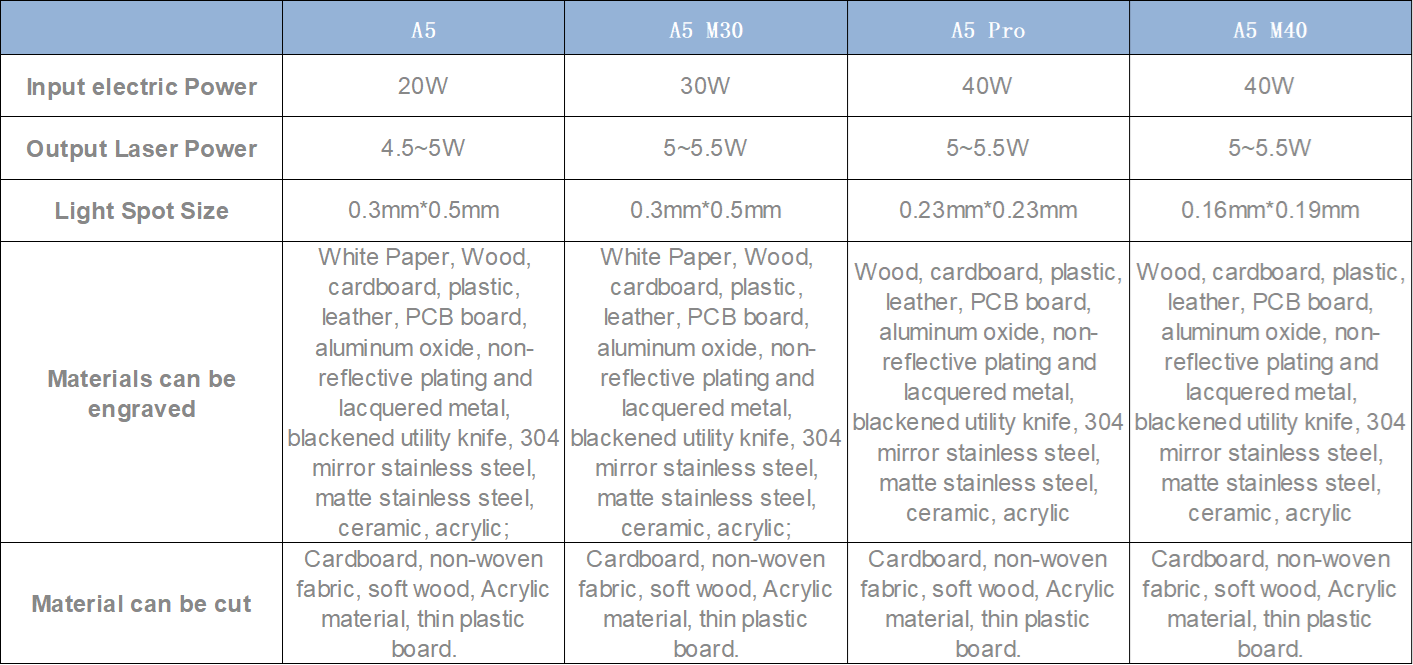 More questions? Join our Facebook Group to get inspired!
Join Our Group On Facebook: Atomstack Official Group
Comment