Refurbished products can only be exchanged for refurbished products, not new products
The Atomstack P7 M30 Laser Engraving Machine
The Atomstack P7 M30 function is similar to A5 M30, if you wan to buy a machine that engraving larger area, you can click Atomstack A5 M30. But the P7 M30 is easy to carry and has a small engraving area, so it is convenient to give to your friends as a gift or to realize your business value.When you use the P7 M30 to create, you will find the stability and fine carving of this machine, of course, the cost may be more advantageous.
Product Parameters:
| | |
| --- | --- |
| Item model number | ATOMSTACK P7 M30 |
| Engraving area | 200*200mm |
| Engraving materials | Wood, bamboo, cardboard, plastic, leather, MDF, slate, lacquered metal, mirror stainless steel |
| Cutting material | Cardboard, non-woven fabric, veneer, acrylic, some thin plastic board, sponge, MDF, leather |
| Laser power | 30W |
| Laser output power | 5W |
| Wave Length | 445 ± 5nm |
| Engraving accuracy | 0.01mm |
| Focusing method | Fixed focus laser, no need to focus |
| Laser protective cover | Protect the user's eyes and prevent pets from grabbing the laser spot |
| Operating software | LaserGRBL, LightBurn, support Win XP / Win 7 / Win 8 / XP / Win 10 system |
| Input Format | NC, BMP, JPG, PNG, DXF, etc. |
| Data transmission method | USB connection |
| Input Voltage | AC100-240V, 50/60Hz |
| Output Voltage | DC12V, 5A |
| Certification | CE FCC RoHS FDA PSE |
More Details: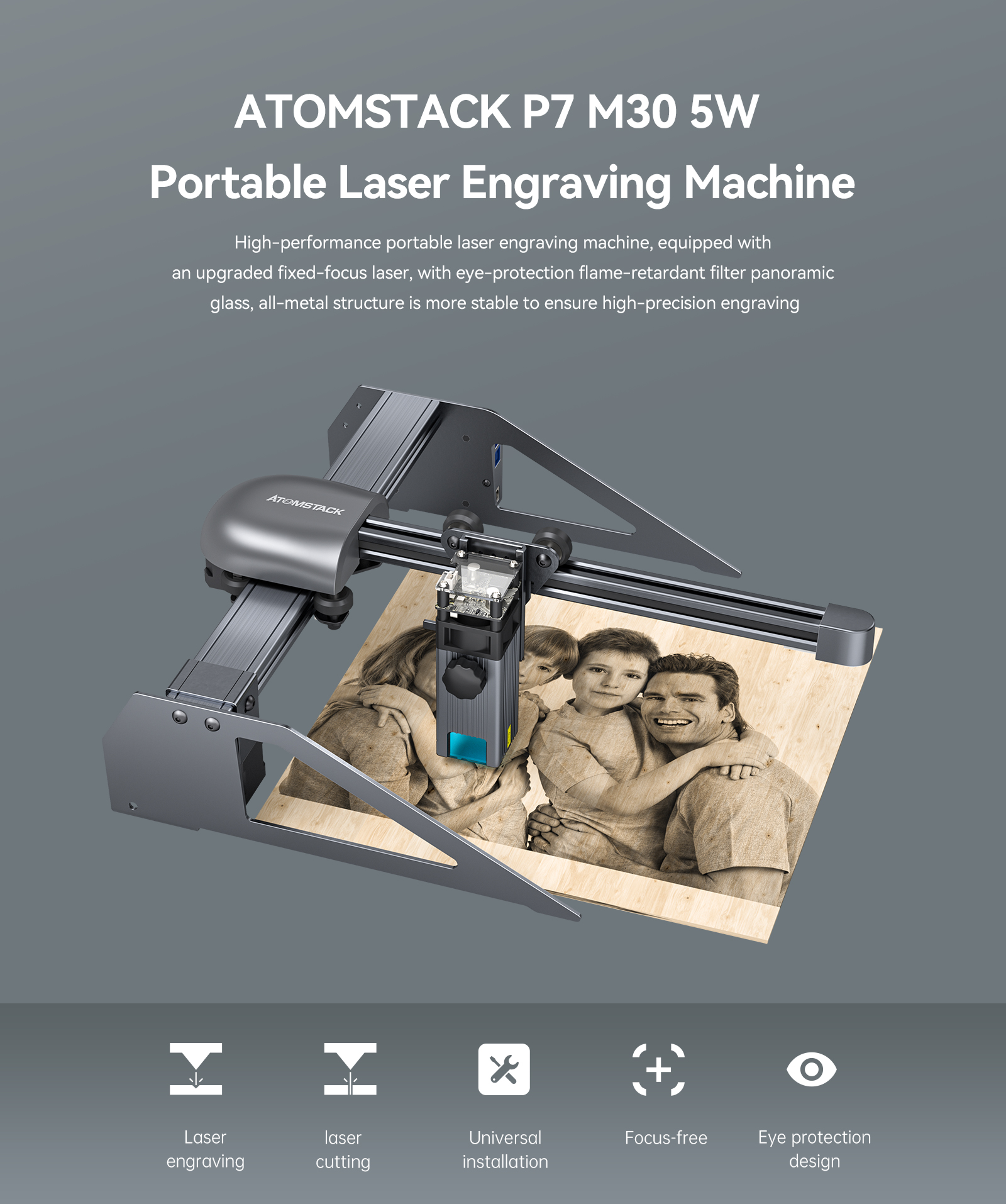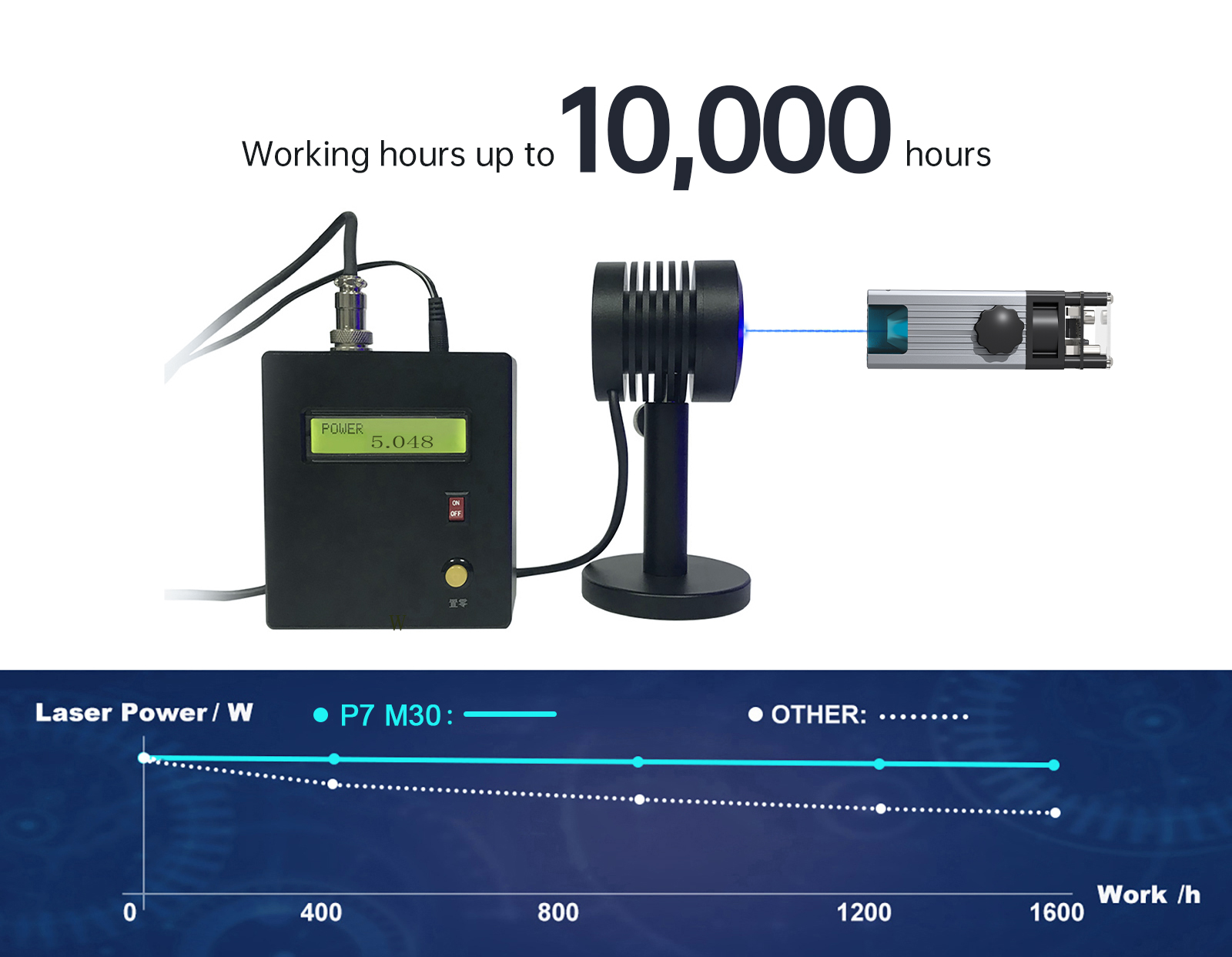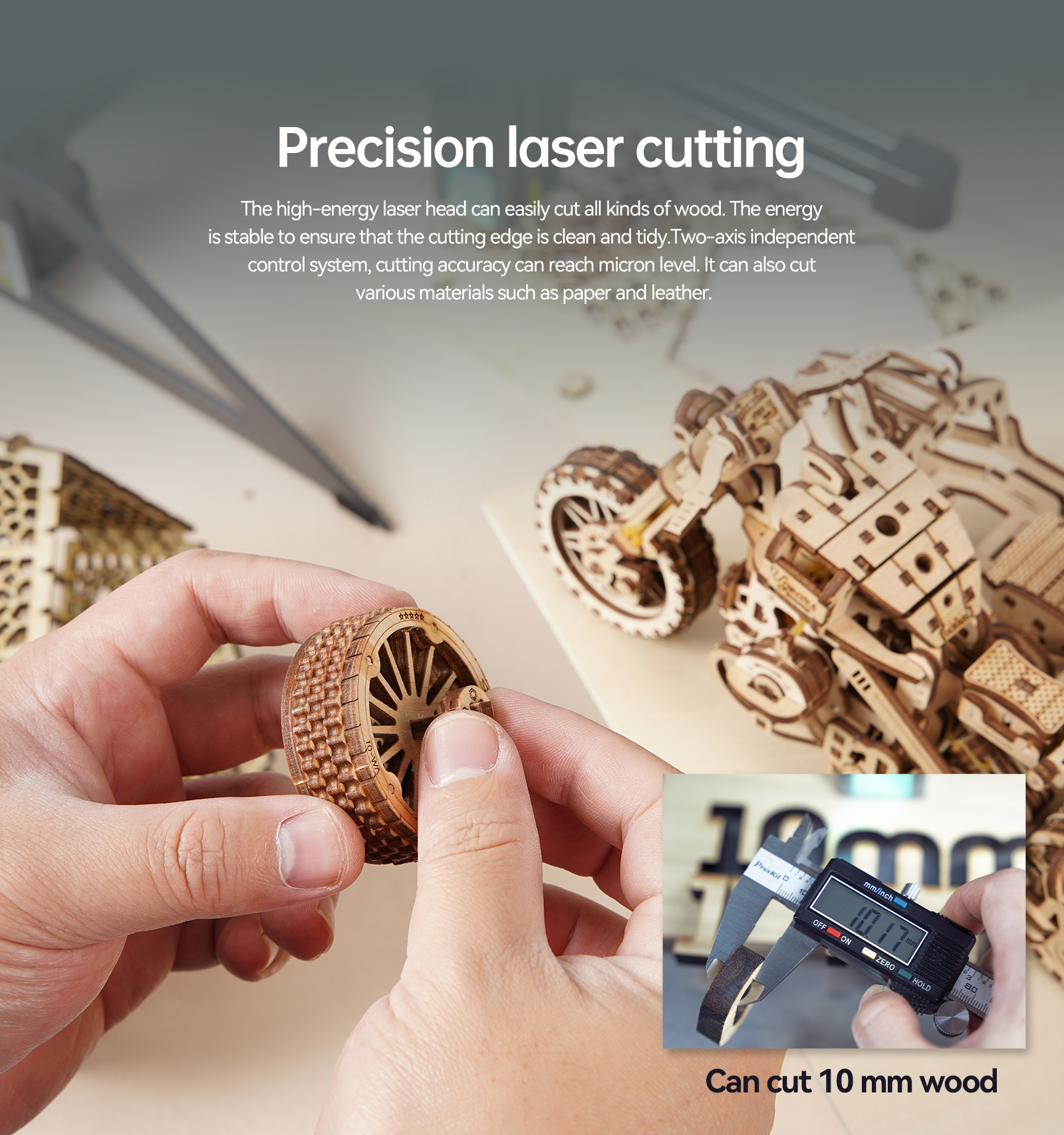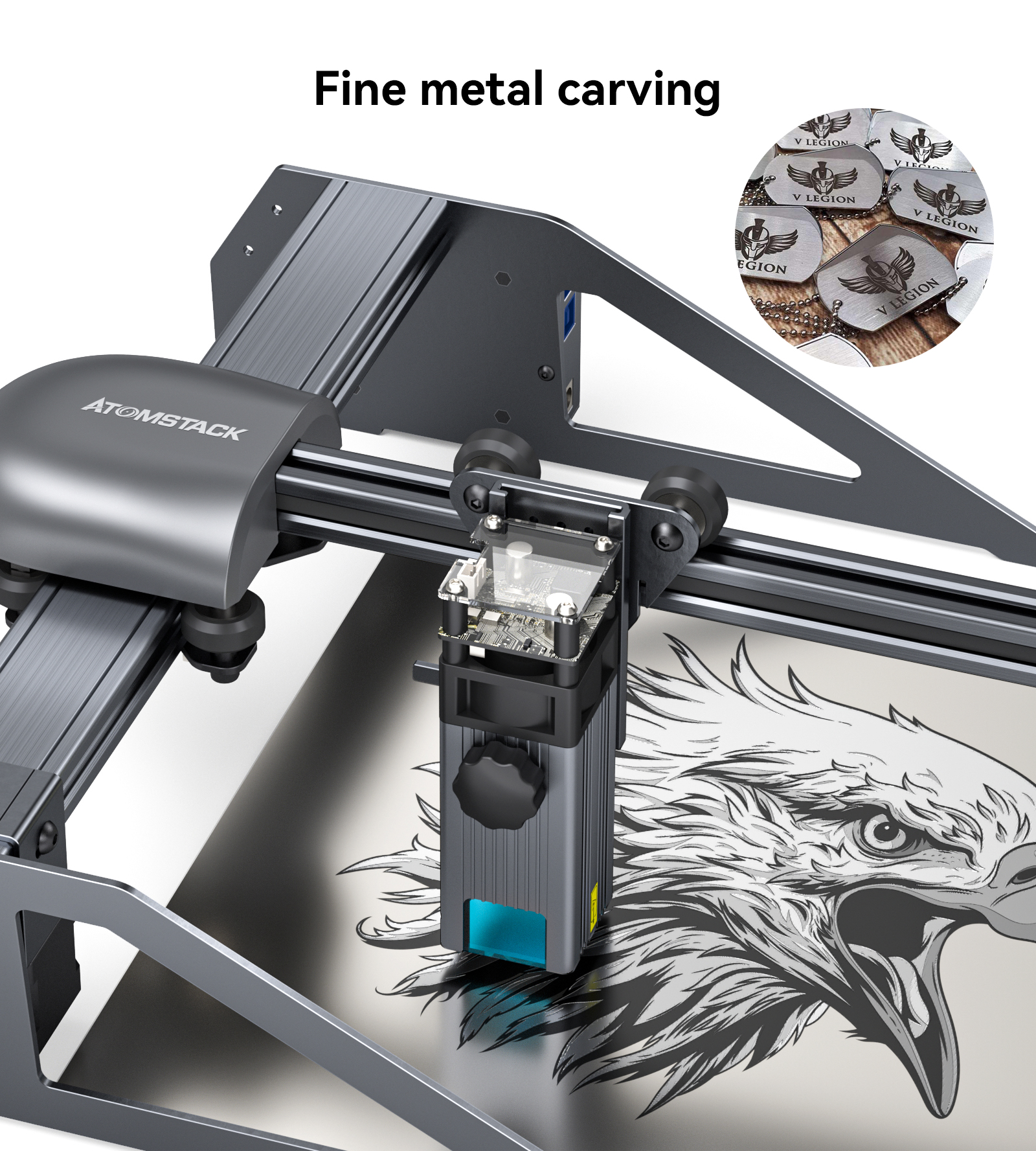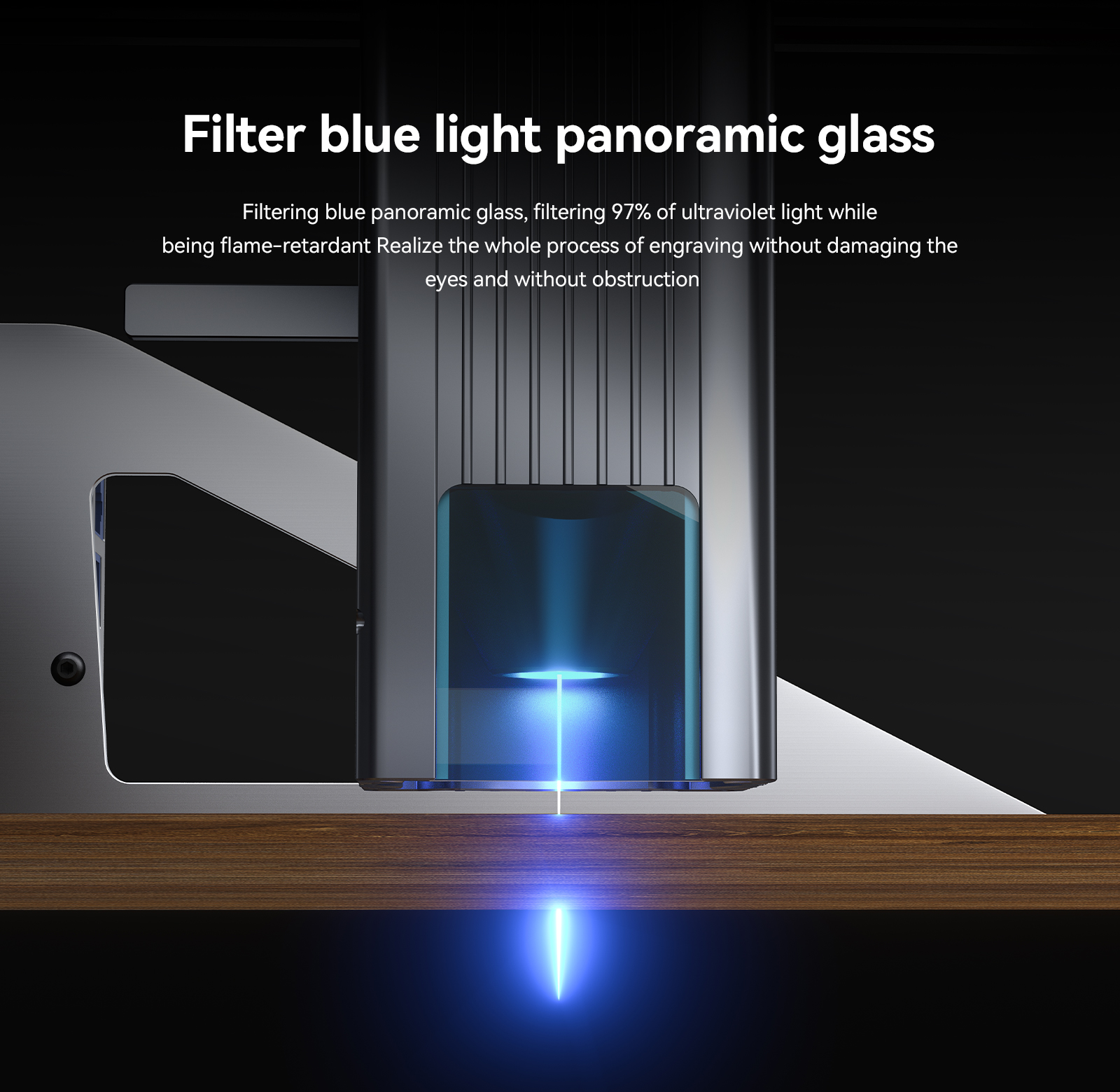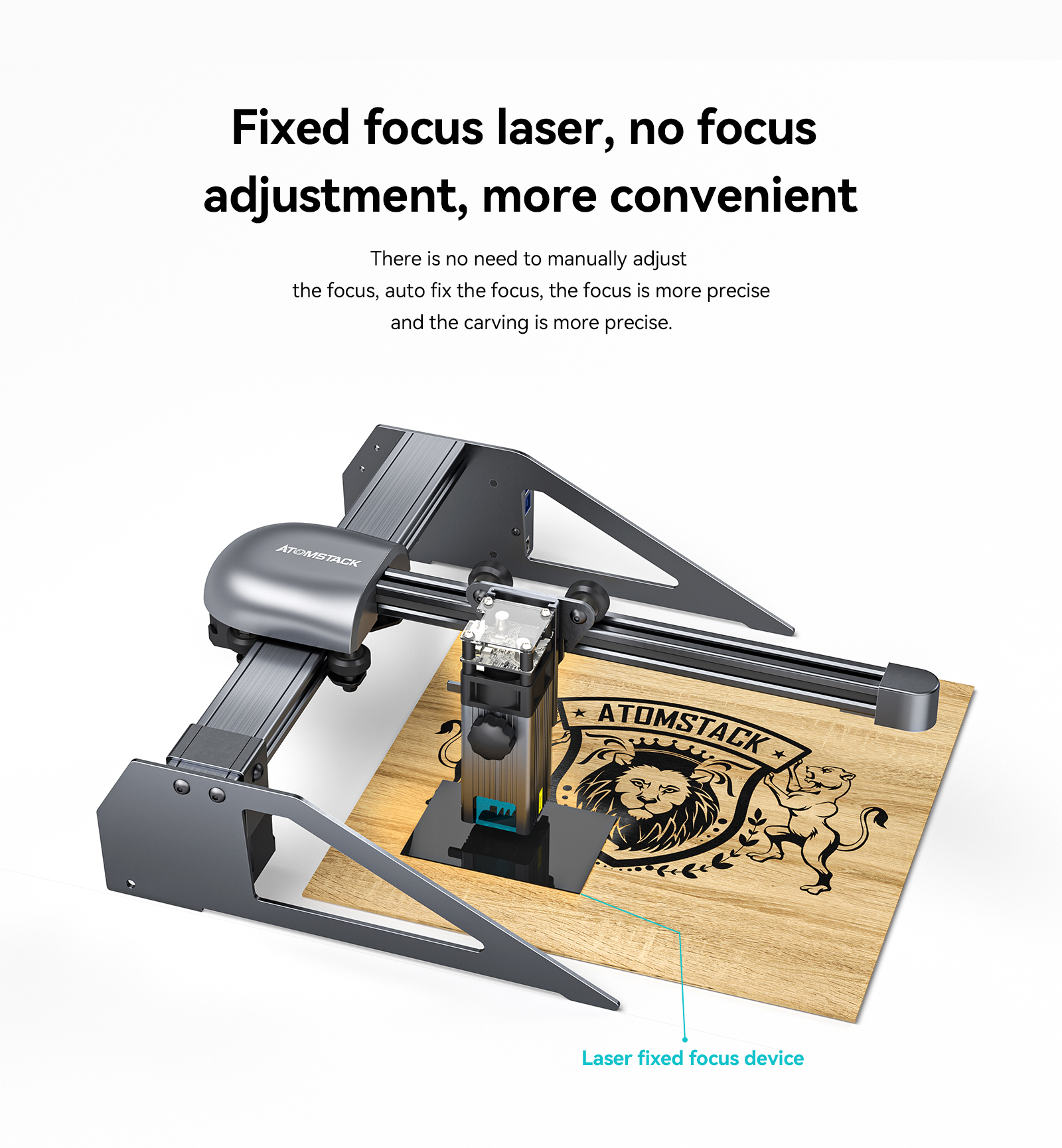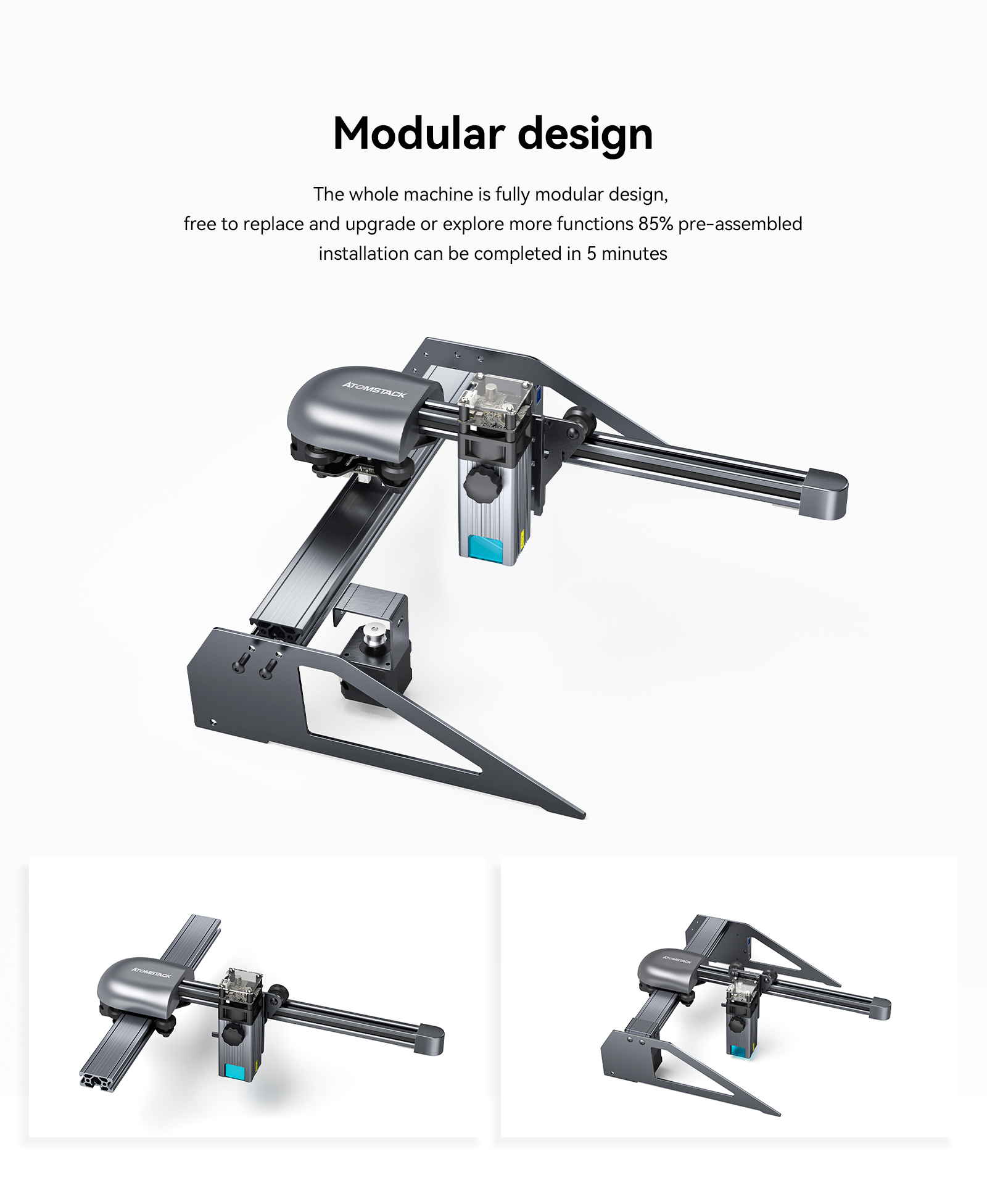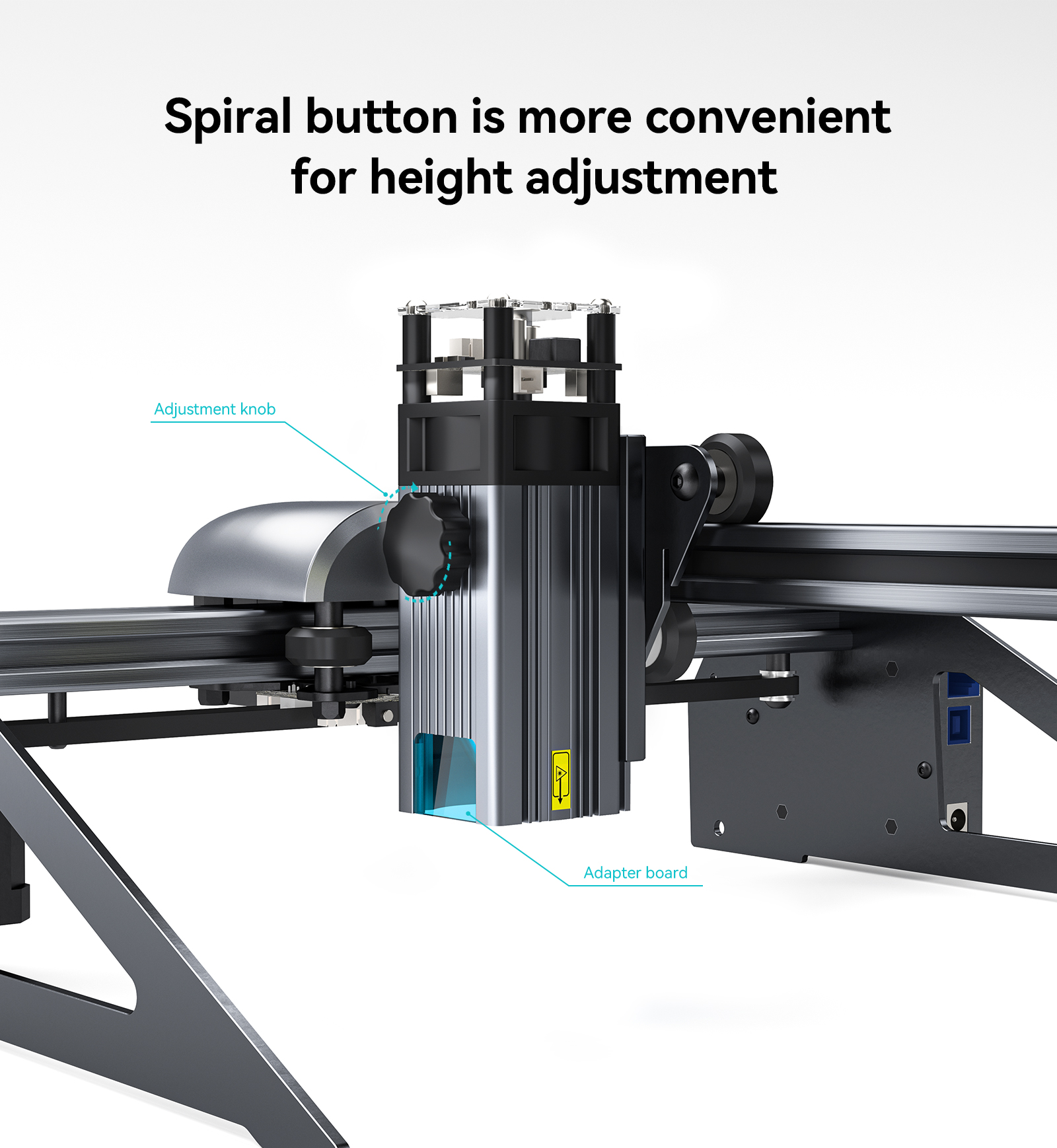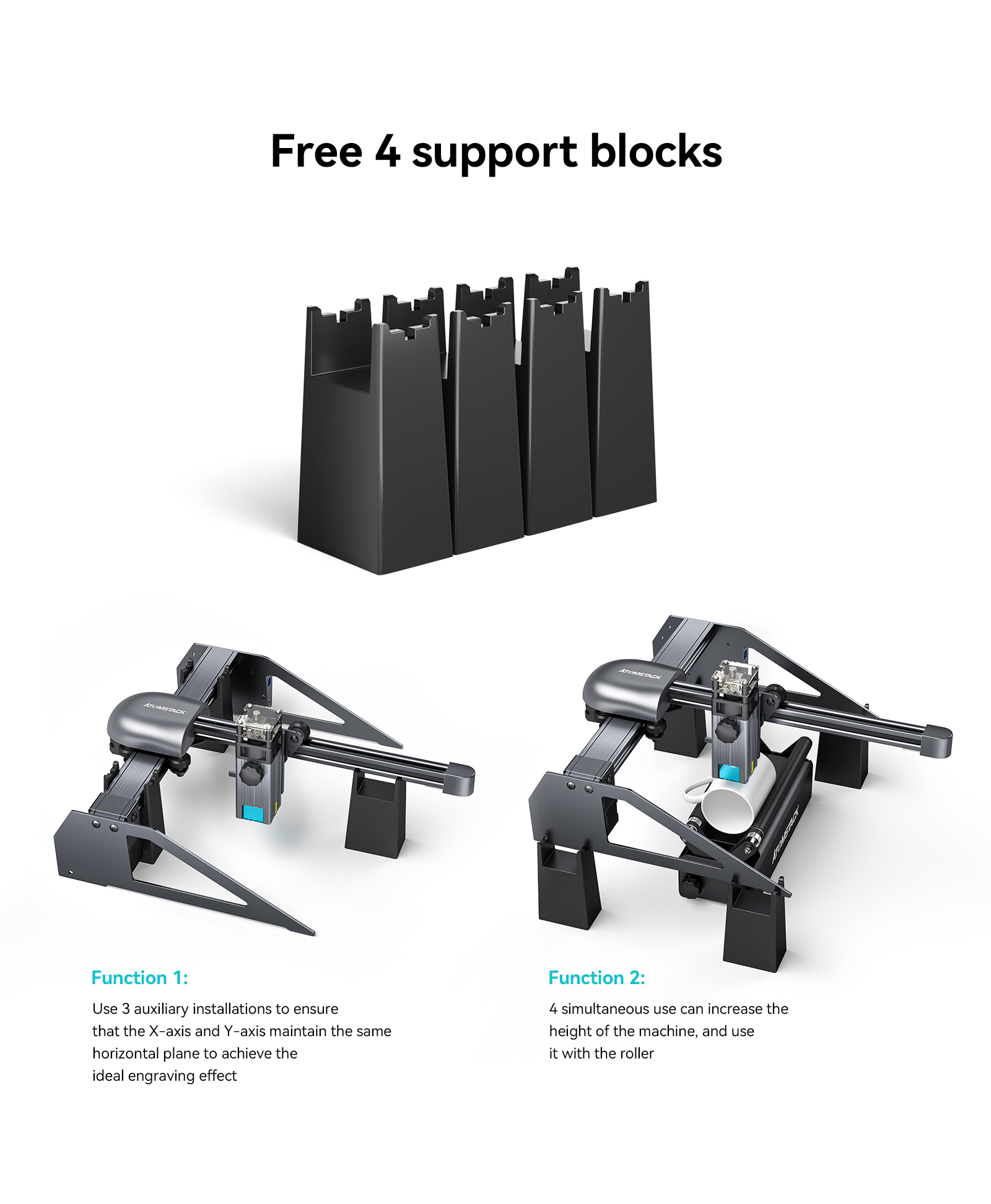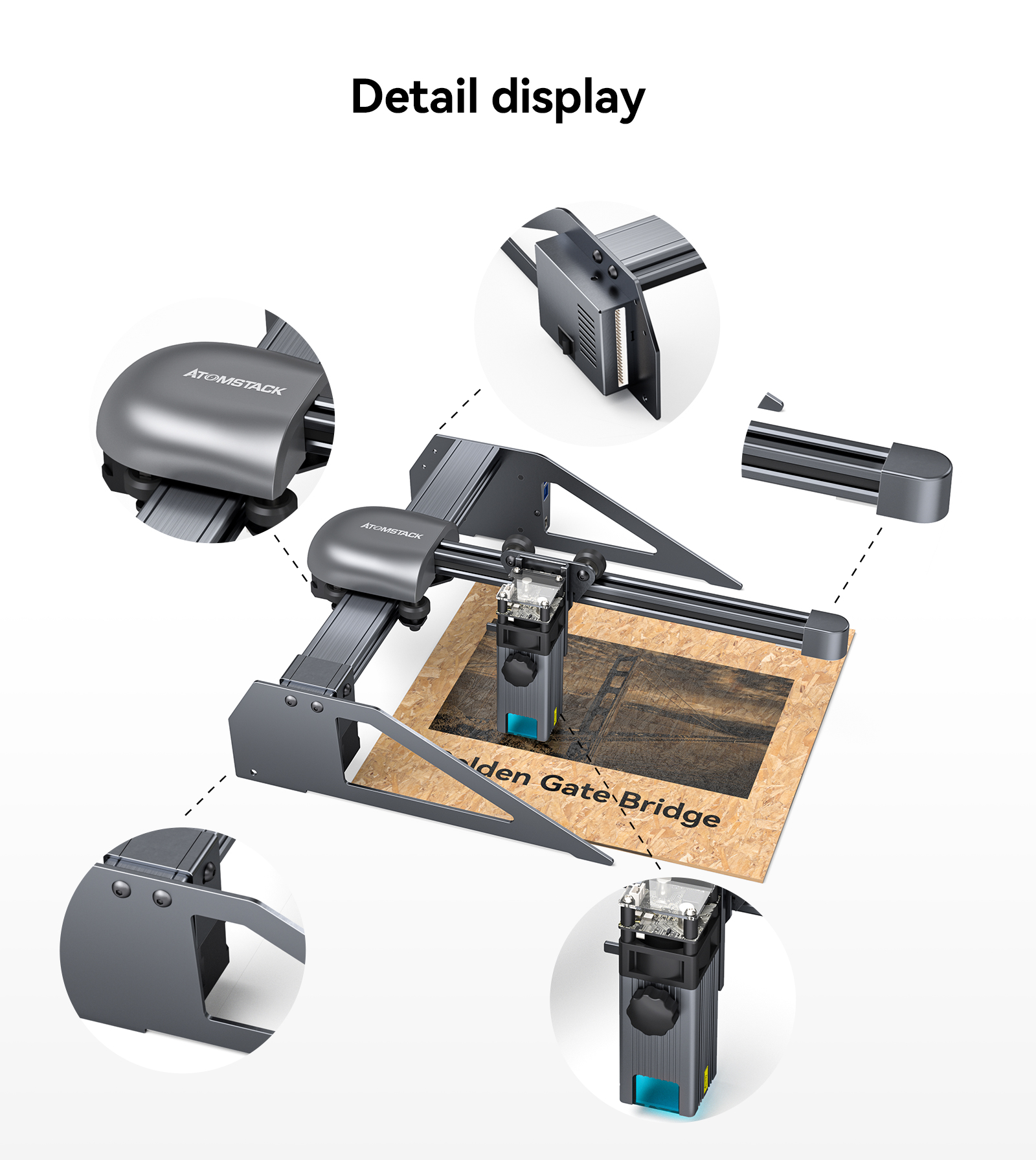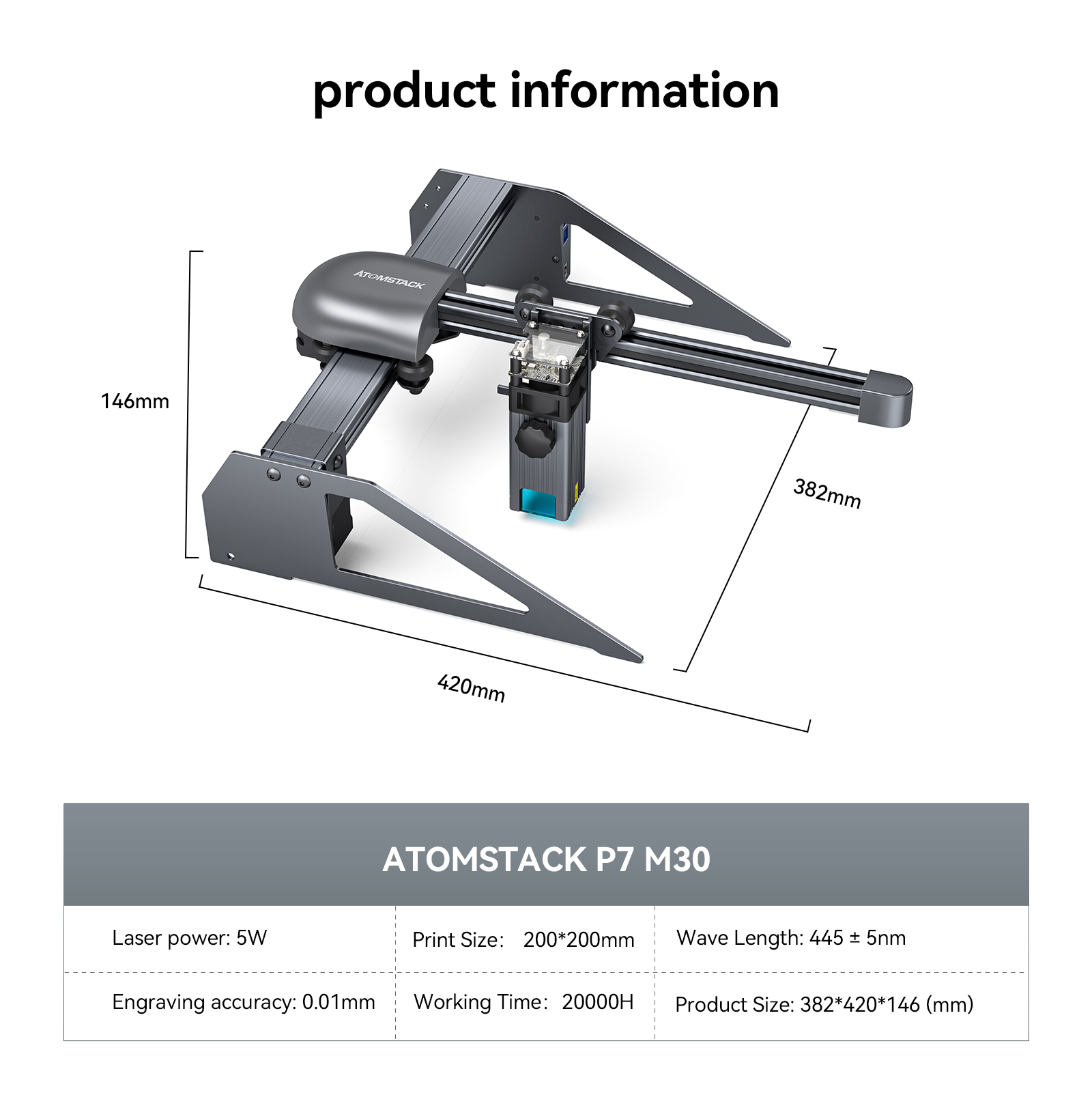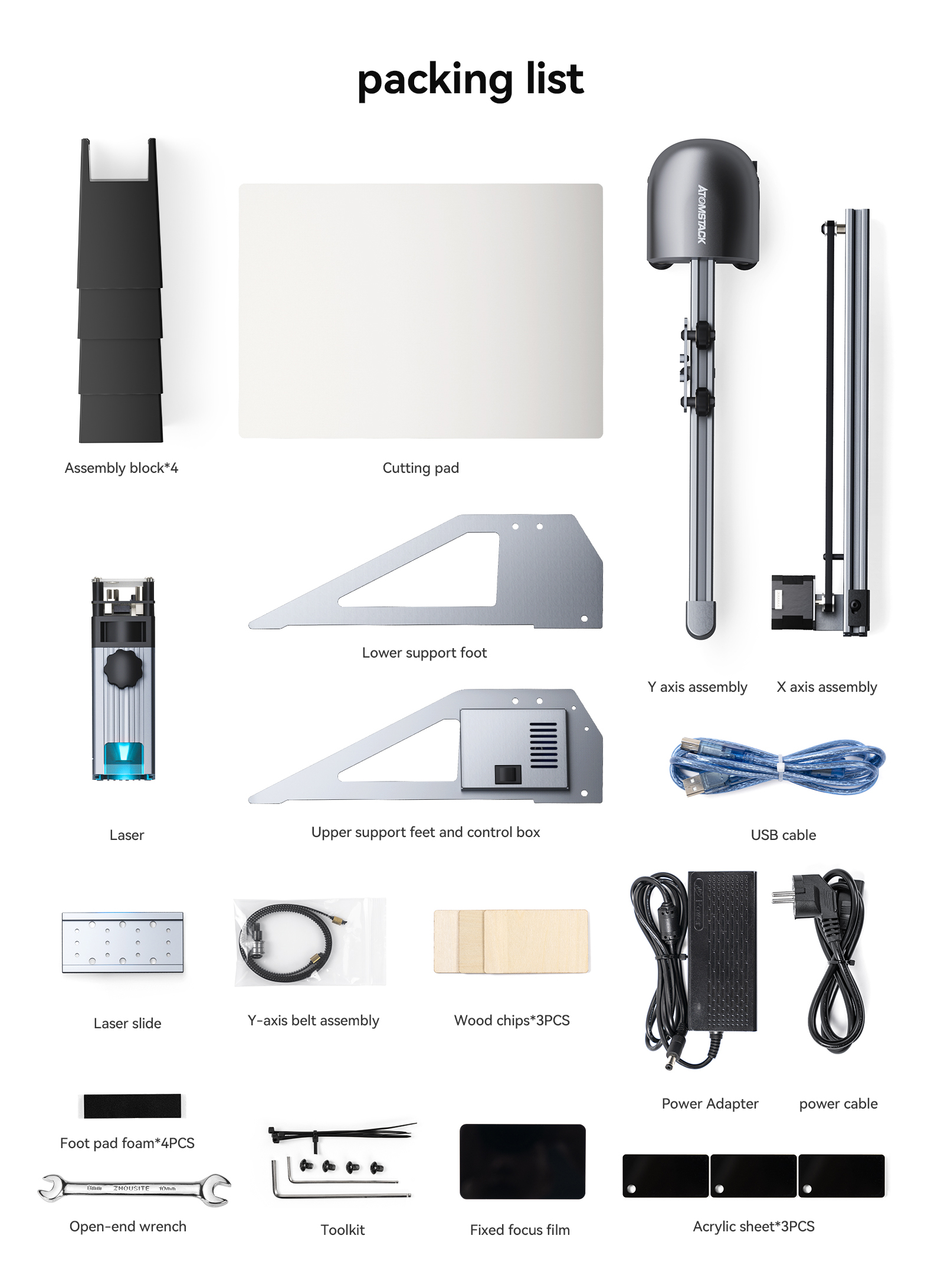 Features:
1. Eye-protection flame-retardant filter panoramic glass: The flame-retardant filter panoramic glass can filter 97% of the ultraviolet light, which plays a very good role in protecting your eyes. You and the people around you do not need to wear goggles, you can also clearly Watch laser engraving. Reduce the cost of your goggles and the inconvenience of wearing goggles. The glass is flame-retardant and safer to use.
2. Robust and easy-to-install structure design: The all-aluminum alloy anodized structure design makes the machine more durable and improves the accuracy of engraving. The portable all-metal structure, 85% pre-assembly, can be installed in 5 minutes.
3. Upgraded version of high-performance fixed-focus laser: engraving without adjusting the focal length, the laser focus area is about 50% smaller than other lasers; up to 5.5W laser power can cut thick wood, acrylic, and rubber materials; at the same time, it can engrave stainless steel and ceramic materials. (Need to be blacked out).
4. Wide compatibility: The machine can be compatible with various mature engraving software, such as LaserGRBL, LightBurn, support Win XP / Win 7 / Win 8 / XP / Win 10, and also support MAc system (LightBurn), engraving file format supports NC, BMP, JPG, PNG, DXF, etc.
5. Precise scale lines axis: There are precise scale lines on the X-axis and Y-axis to facilitate quick length measurement. 200*200mm large area engraving interval can meet your various engraving needs.
6. Integral screw rod: The machine uses an integrated screw rod instead of a combined coupling. The stepping motor and the screw rod are integrated, which makes the movement of the laser more precise and the coupling more durable.
7. New laser with knob: It is more convenient and quick to adjust the height of the laser.
8. Colorful gift box packaging: more beautiful and more convenient to give gift.
Note::
●When operating the laser engraving machine, please install the laser protective cover. If it is not installed, you need to wear goggles.
● Please do not touch the laser emitter with your hand, or it may burn your hand.
● Please avoid a strong impact on the machine.
● Children under 14 are not allowed to use this product and children over 14 need adult supervision.
● The light engraving machine can not be directly applied to any mirror reflecting object, which may cause injury to the operator or burn the laser.